Irrespective of the caste, creed or religion, the court marriage is open for all which is solemnized under the Special Marriage Act 1954. It has the different procedure as compared to the traditional marriages in India. The couple who wants to go with the court marriage needs to register with the Marriage Registrar. Let's understand more about the court marriage in India.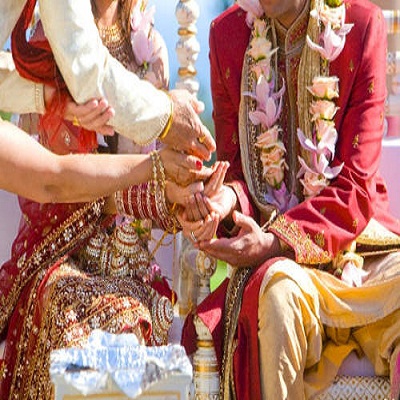 Essentials of Court Marriage
The first and foremost point to be kept in mind is that both the persons who are performing Court Marriage must comply with age criteria. The legal age for marriage for bridegroom is 21 years while for the bride is 18 years.
Both the parties, i.e., the bridegroom and the bride, should be of sound mind. It means that they must be able to give the valid consent of their marriage.
At least 2 to 4 witnesses.
Necessary documents for the Court Marriage
You have to collect the following necessary documents in order to perform and register for the Court Marriage successfully-
Passport sized photograph of bridegroom and bride.
Your residential proof. The residential proof can be your Ration Card, Voter Card, Passport, Bank Passbook, Rent Deed or Lease Deed.
If any of the party who is going to apply for the court marriage is a divorcee, then he has to present the Decree of Divorce.
Your DOB proof, i.e., your Date of Birth Proof. You can use your Xth or XIIth examination certificate, your passport, your PAN card, or Aadhar Card for it.
Furthermore, if any of the party is a widow or widower, he has to present the Death documents.
Court Marriage Procedure
Want to know how you can get married through court? Go through with the following below-mentioned steps and get all the details of court marriage procedure-
Notice or Application for marriage- First of all, you have to inform the Marriage Registrar of your district about your intention of court marriage in writing.
Notice Publication- After that, the marriage registrar publishes the notice at the office.
Objections- To the marriage officer of the concerned district, any person can raise the objects, if necessary. The conditions for objections are specified in chapter II of Section 4 of the Act.
Declaration- If everything goes perfect, then the next step is the declaration of being married. Both the parties along with the three witnesses sign the document. After that, the marriage officer countersigns it.
Registration- At last, the marriage officer issues the marriage certificate to both the parties.
We provide the arya samaj marriage in Ghaziabad, Bulandshahr, Noida, Delhi, Loni,Chandigarh, jaipur, Alwar, Bharatpur, Gurgaon, Baghpat, Panipat, Itawa, Auraiya, Mathura, Jhunjhunu, Jodhpur, Gurudaspur, Pathankot and all major locations in India.
Contact us for best Arya Samaj Marriage Services: Call Now Acharya Brajesh Shastri Ji on 09458863636
REGISTER NOW FOR MARRIAGE